LINEA MY.TAN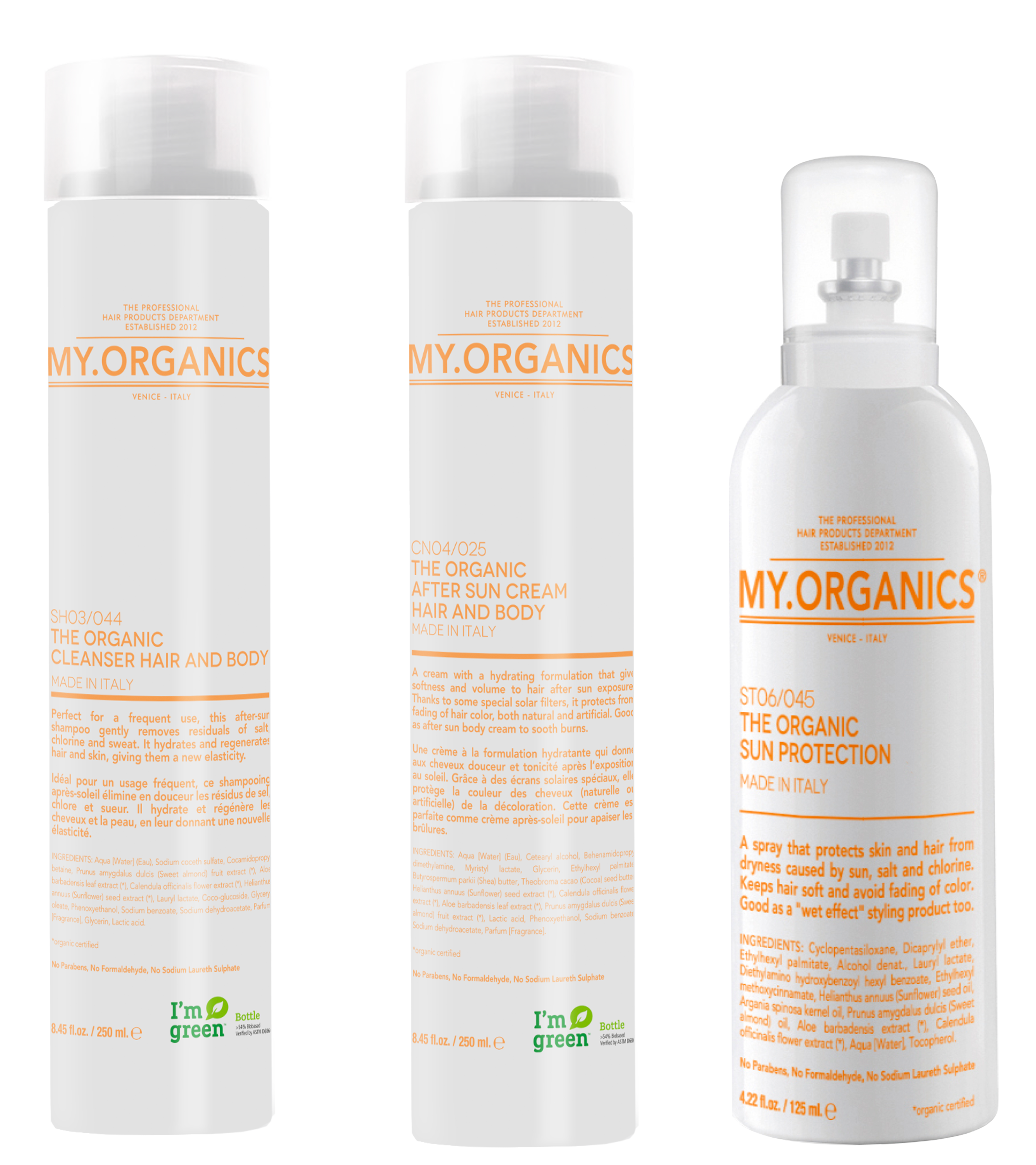 Questa linea è studiata per prendersi cura dei capelli anche d'estate. Garantisce ai capelli un'elevata protezione dai raggi UVA e UVB e un profondo livello d'idratazione e nutrimento.  I prodotti My.Tan proteggono chioma e pelle durante e dopo l'esposizione al sole dando maggiore tono ed elasticità ai capelli e rendendoli più forti e morbidi.
THE ORGANIC CLEANSER HAIR AND BODY

Ideale per un uso frequente, questo shampoo dopo-sole rimuove delicatamente i residui di sale, cloro e sudore. Idrata e rigenera capelli e pelle, donandogli nuova elasticità.
THE ORGANIC AFTER SUN CREAM HAIR AND BODY

Una crema dalla formulazione idratante che dona morbidezza e tono ai capelli dopo l'esposizione al sole. Grazie a speciali filtri solari protegge il colore dei capelli (naturale o artificiale) dallo scolorimento. Ottima come crema doposole per il corpo, perfetta per lenire le scottature.
THE ORGANIC SUN PROTECTION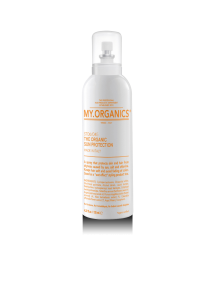 Uno spray che protegge i capelli dalla secchezza causata dal sole, dall'acqua salata e dal cloro. Mantiene la morbidezza del capello ed evita lo sbiadimento del colore. Utile anche come prodotto di styling "effetto bagnato".